RADIO STATION


VCFL

Location:
Vice City
Genre:
Soul, R&B and Quiet storm
Appearance(s):
Grand Theft Auto: Vice City Stories
Host:
Tina Jane
Vice City For Lovers (VCFL) is a radio station in Grand Theft Auto: Vice City Stories. The VCFL Logo is patterned after the sculpture at LOVE Park in Philadelphia. The DJ for the station is Tina Jane. Wil Wheaton, Rob Cross, Nataly Wilson, and Brandi Chaney-Giles call in requests to the station. One of Jane's song introductions references the Epsilon Program, a cult featured in Grand Theft Auto: San Andreas. The station's abbreviation may also be a reference to the name of the city and the state in which it is located (Vice City, Florida).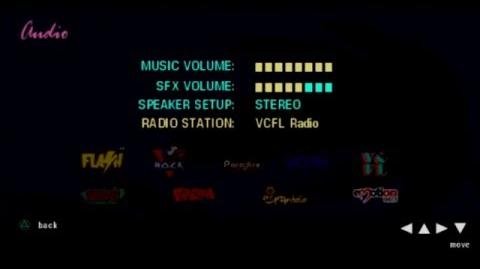 Ad blocker interference detected!
Wikia is a free-to-use site that makes money from advertising. We have a modified experience for viewers using ad blockers

Wikia is not accessible if you've made further modifications. Remove the custom ad blocker rule(s) and the page will load as expected.